Guatemala Nazarenes respond to landslides
by
| 16 Sep 2020
Image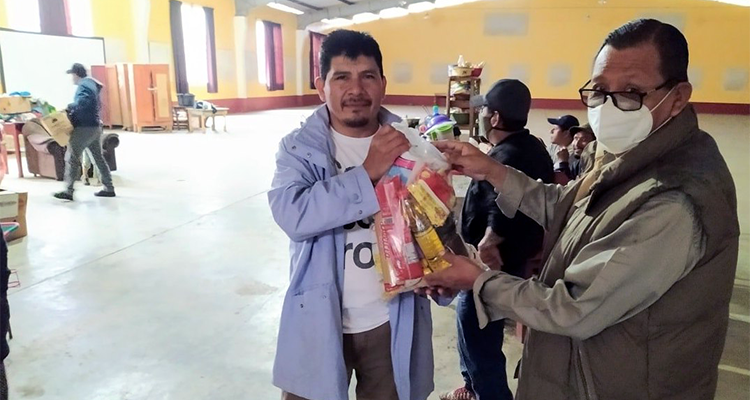 The Church of the Nazarene in Guatemala quickly mobilized support for 200 people who lost their homes in a landslide that occurred on 8 August in Purulhá, Baja Verapaz, Guatemala.
A Nazarene Compassionate Ministries team from the North Central Field traveled to the disaster site after coordinating with Miguel Ángel Alvarado, pastor of the Central Church of Purulhá, Baja Verapaz. There they delivered 25 pairs of shoes from The Shoe that Grows and 60 Crisis Care Kits containing a towel, toothbrush and toothpaste, bath soap, nail clippers, shampoo, paper towels, comb, and a stuffed animal for the children. 
"In the Nazarene Church, we are moved by compassion," said Jose Alvarado, a local layleader. "When the slides first happened we immediately thought about the kids and families. We started collecting donations for the affected. We put together a distribution center to collect donation in one of the Nazarene churches in the community."
More Nazarenes nearby continued to serve and provide for the needs of the people in the shelter, including the Nazarene Disaster Response team from the Verapaz del Norte District. They brought food and clothing for those affected by the landslide. The local pastor said this was donated by the entire community through the Church of the Nazarene.
The NCM and Nazarene Disaster Response team from the Verapaz del Norte District also went to the shelter and delivered clothing and food for the families.
In an effort to encourage the 30 children who are in the shelter, the Nazarene church in the Purulhá community invited the community to donate sweets, juices, and cookies to give to each child. Inside each package, they placed a Bible message.
The church is seeking donations through its Facebook page for non-perishable food for families and additional items to continue reaching children in the shelter.
Alvarado noted the unity between all the different Nazarene Churches and organizations that came together to aid the community.
"We're not concerned about which local church is doing what, we came together as a denomination," Alvarado said. The government noticed the work the Nazarene Church has done in the location. They have expressed the desire to partner with the Nazarene church to do that which the [government] cannot do. People in the community are very grateful for the work the Nazarene Church has done."