Kentucky ministry aids region devastated by floods
by
| 09 Apr 2021
Image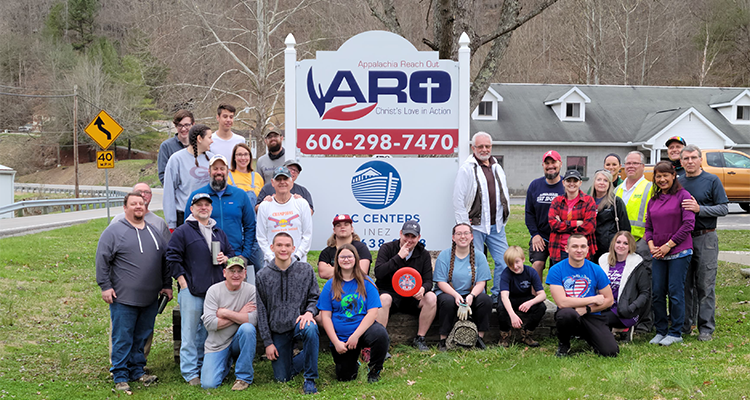 When the Kentucky River and its surrounding tributaries were inundated with rain, Appalachia Reach Out coordinated relief efforts for those who were affected. 
From February 26-28, up to seven inches of rain fell across the state of Kentucky, causing rivers and streams to overflow. More than half the counties in Kentucky declared disasters when the flooding affected hundreds of thousands of people. Many had to be rescued from their homes and cars as water overtook their streets.
Appalachia Reach Out (ARO) has a long history of serving communities in the rural, mountainous areas of Kentucky and West Virginia. According to Executive Director Dwayne Mills, the organization helped donate and distribute over 200,000 pounds of food and put in over 4,000 labor hours while working 30 straight days across the Appalachia region of Kentucky. 
"So much focus was on Texas because of everything that was happening down there with the winter weather that when 49 counties out here declared disaster, you didn't hear much about it," Mills said. "It has been a crazy ride, and we're just continuing to be faithful." 
The Family Food Ministry of Tullahoma Church of the Nazarene in Tennessee donated nearly 17,000 pounds of food that went to Beattyville, Kentucky, a city that sits at the junction of three rivers and experienced some of the worst flood damage. 
In Inez, Kentucky, the local baseball fields were destroyed by the floodwaters, and organizers were doubtful they'd even be able to have their season. ARO stepped up to help provide them with new infield dirt and get the fields in shape so they could have a season.
Nellie Nesser, a resident of Martin County, Kentucky, was also affected by the flooding.
Nesser's house was flooded with four feet of water. ARO coordinated volunteers to help fix some of the damages.
"They had some wonderful groups come in," Nesser said. "One group came in and did a lot of the clean-up. Another group came in and took down part of the wall that was ruined and replaced all of that. They replaced a bunch of my appliances and furniture.
"They're constantly helping people in this community. We are a very, very poor community and they come in and give a lot of help. I don't know what we would've done without them. I really don't."
Dwayne Mills' ancestors founded Turkey Creek Church of the Nazarene, located in Inez, Kentucky. In 1964, President Lyndon B. Johnson used the city of Inez to give a "face" to his "War on Poverty" campaign. It has long been one of the poorest areas of the country, and ARO had been trying to help the fight against systemic poverty in the area since 1972. 
ARO originally belonged to another denomination but as its leaders began to age, they approached Mills about taking it over. Mills helped it become a Nazarene Compassionate Ministry Center and revitalized its work in Martin County and the surrounding Appalachia region.
"Our whole focus is poverty alleviation in rural America, especially in Appalachia since we're right in the heart of it," Mills said.
ARO focuses on a few main areas, including education. Mills says if they are to "break the chain of generational poverty, it begins with a child." 
In addition to their education initiatives, they have partnered with the largest recovery ministry in the state of Kentucky. They are currently participating in an 18-month study by the federal government due to their 80 percent success rate, which is nearly double the national average.
"We just give the Lord all the credit," Mills said. "We try to be faithful with what God has given to us to give to others."