MidAmerica Nazarene University announces new dean of nursing
by
| 22 Jul 2021
Image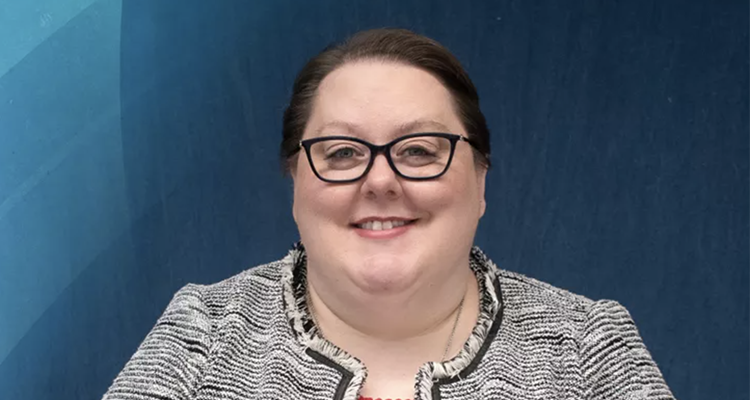 Sarah Miller has been appointed dean of the School of Nursing at MidAmerica Nazarene University.
Upon Miller's appointment, Vice President for Academic Affairs Nancy Damron expressed anticipation for the future of nursing education at MNU under Miller's leadership. 
"Miller brings vast experience to this position in both nursing practice and nursing education," Damron said. "With a clear understanding of the needs of nursing students as well as the medical field, her dynamic leadership will enhance School of Nursing programs at MNU while broadening programming as we further serve our community. We are excited for what the future holds!"
After earning her Associate of Science in Nursing from Kansas City Kansas Community College and becoming a registered nurse, Miller wanted to continue her education and had heard others speak highly of MNU. When she met with the RN-BSN program director, the personal care she witnessed cinched the deal.
"Allyson Young was instrumental in my decision to attend MNU because of her ethos of care," Miller says. "Young walked me to every office on campus I would need know about to be successful, from the library to financial aid to the registrar, all on a day in the middle of the winter. She went above and beyond to care for me and to demonstrate Christ's love in action and I knew that MNU was the place for me."
Miller went on to earn a Bachelor of Science in Nursing and Master of Science in Nursing from MNU and a Doctor of Education with an emphasis in interdisciplinary leadership from Creighton University. Miller also graduated from the Doctor of Nursing Practice Program at the University of Missouri with an emphasis in Family Nurse Practitioner (FNP). She is licensed as an advanced practice registered nurse and will complete her FNP certification exam soon.
Miller's experience is vast. She was a charge nurse on the medical surgical unit at Providence Medical Center, served on numerous hospital and educational committees, has presented at eight local, regional, and national conferences, and holds numerous professional affiliations. In 2012, she was the president and founding member of MNU's Honor Society of Nursing, which was chartered as the Chi Eta Chapter of Sigma Theta Tau International at MNU in 2014. She has taught nursing courses at KCKCC and MNU for over 10 years.
Miller is an avid volunteer in the Greater Kansas City area and has served on multiple teams as an on-site evaluator for the Commission on Collegiate Nursing Education, the national organization that ensures the quality and integrity of baccalaureate, graduate, and residency programs in nursing and accredits MNU's nursing program. 
Miller has high goals for the School of Nursing, including expansion of program offerings, increased collaboration with alumni, and a strong focus toward the future of nursing education. 
As a fellow adult learner, she has good advice for those looking to continue their higher education. 
"A lot of people wait for when 'the time is right' to continue their education but to be honest, there is no right time," Miller said. "The time is now for you to invest in yourself! Believe in yourself and your ability. Trust that the faculty, staff, and administrators at MNU are here to walk with you along your educational journey to help you find success as a Pioneer!"