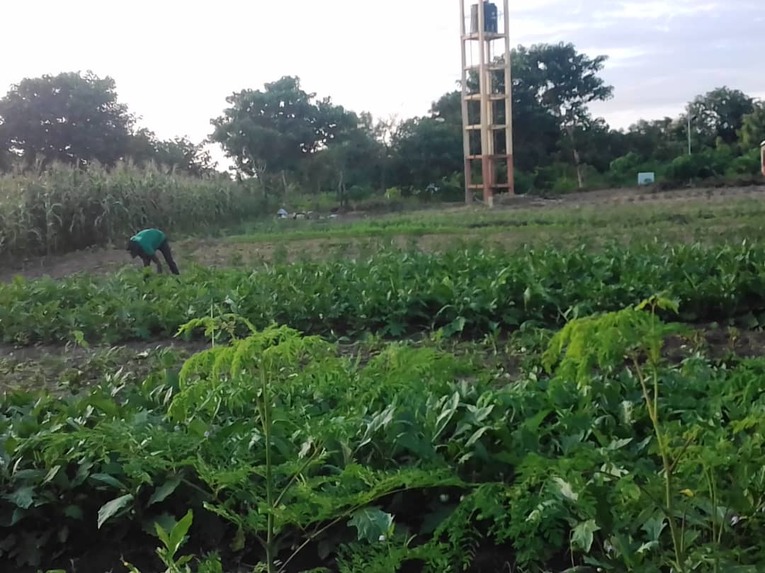 Niger Agriculture Project - Kantchari
Giving Code: 134291
Region: Africa
Area: Africa
COST (USD$): 20,000
Description:
The Niger Agriculture Project will support indigenous missionaries working among the unreached people groups of the Sahel in northern Benin and Niger. The project will use water from a well to help irrigate land and raise crops year-round despite the difficult dry season that is dominant in this area. Through the raising of a cash crop like onions or okra as well as grain foods like corn or sorghum, the produce will provide financial support for the workers and provide additional funds to support the work of the church in evangelism and outreach. This project will also be used to teach effective techniques of agriculture that help renew the land, requiring less water with greater yields.

First in this four step process, will be drilling a bore hole costing approximately $5,000 USD. The next step is to build a water tower capable of holding up to 12 metric cubes of water in a cement reservoir costing approximately $8,000 USD.  When that is complete, a solar water pump driven by solar panels will be installed that will allow the remote project to function without need for local electricity or expensive running pumps. This solar installation will cost approximately $3,500 USD.  The final step will be the installation of an effective irrigation system to water enough areas to produce a large crop. This connection of tubes, controls, and drip lines will cost approximately $4,000 USD. 

Your partnership will help this project become a reality!
Make A Donation




WYSIWYG Content
Donate by Check:
In the US:
Make checks payable to General Treasurer and send them to:
Global Treasury Services
Church of the Nazarene
P.O. Box 843116
Kansas City, MO 64184-3116
In Canada:
Make Checks payable Church of the Nazarene Canada and send them to:
Church of the Nazarene Canada
3657 Ponytrail Drive
Mississauga, Ontario L4X 1W5.
Be sure to put 134291 in the Memo area. Thanks for your donation.